Busty Blood Drive Incentives Cause Controversy
There's something that makes sense in using lewds to promote blood donation. If you've ever given blood, you'll probably remember being asked to tense & relax your muscles repeatedly in order to maintain blood pressure. You know what else would help get your blood flowing? Looking at some big anime tits. And the Japanese Red Cross Society are aware of that fact, hence why they're giving away exclusive clear files of the titular Uzaki from the ecchi comedy slice of life series Uzaki-chan Wants to Hang Out. 
The cross-promotion has been a hit with Japanese otaku, some of whom have jokingly claimed that the Japanese Red Cross Society have specifically chosen to target anime fans since they're less likely to have had sex in the past few months, meaning their blood is less at risk of carrying any harmful contaminants. But not everyone is happy about the scheme.
Westerners have taken to Twitter to decry the promotion for its sexual depiction of Uzaki and how it objectifies women, which feels out of place in a medical environment. Others argue that, whether or not that is the case, the fact that it's convincing more people to give blood is undoubtedly a good thing, and the poster doesn't sexualise her any more than the manga does.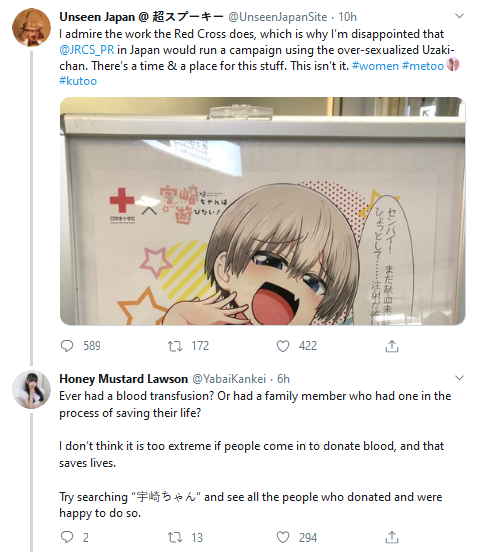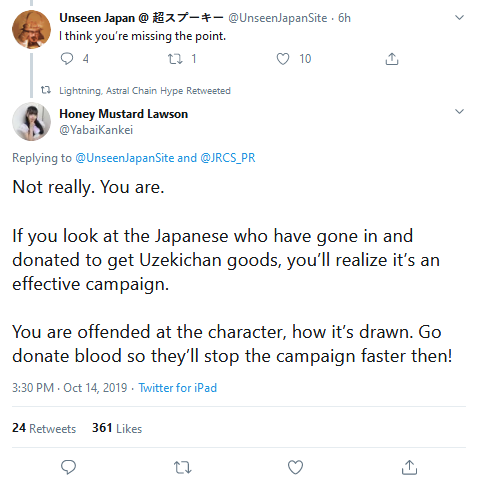 The debate has gone on enough that the Japanese Red Cross have given their own side in the argument: 
"This promotional campaign is merely providing a novelty gift to people who are kind enough to cooperate with our blood drive, and we do not recognize it as a form of sexual harassment.
We have previously received support from numerous anime series in promoting blood drives, and these partnerships have been well-received and increased the amount of blood that was donated.
In regards to opinions about the current promotion, we are listening to them sincerely, and will take them into consideration for future activities."
So it looks like the JRC have made the decision to keep the promotion until its projected end date of 31 October, and have planned another cross-promotion with Uzaki-Chan scheduled for next February, but what do you think? Is the promotion worth getting mad over? Or is it doing more good than harm? Drop your thoughts below!
---
Newest articles
Recommended for you