Tokyo Mall Hosts Seiyuu Spankathon Event
Being an idol or celebrity in Japan is hard work, especially if you're a young, pretty girl. You'll know what I mean if you've seen Perfect Blue or Backstreet Girls, or if you've played Yakuza 5. Not only is there a lot of shady business in the industry and a great deal of song & dance routines to keep up with but fan interactions are of the utmost importance to celebrities and their managers. Most idols hold events where they meet with their fans, shake their hands and sign some autographs, but one seiyuu recently took fan events to a whole new level.
Singer and voice actress Aoi Yuki, known for her roles as Madoka in Puella Magi Madoka Magica, Tsuyu Asui in My Hero Academia and Tanya Degurechaff in The Saga of Tanya the Evil among others, held a mini-concert at a mall in Ikebukuro, Tokyo to promote the release of her new single Unbreakable, also known as the OP to Infinite Dendrogram. Instead of shaking hands after the event, she gave consensual ass smackings to 200 lucky fans who were lining up for the opportunity.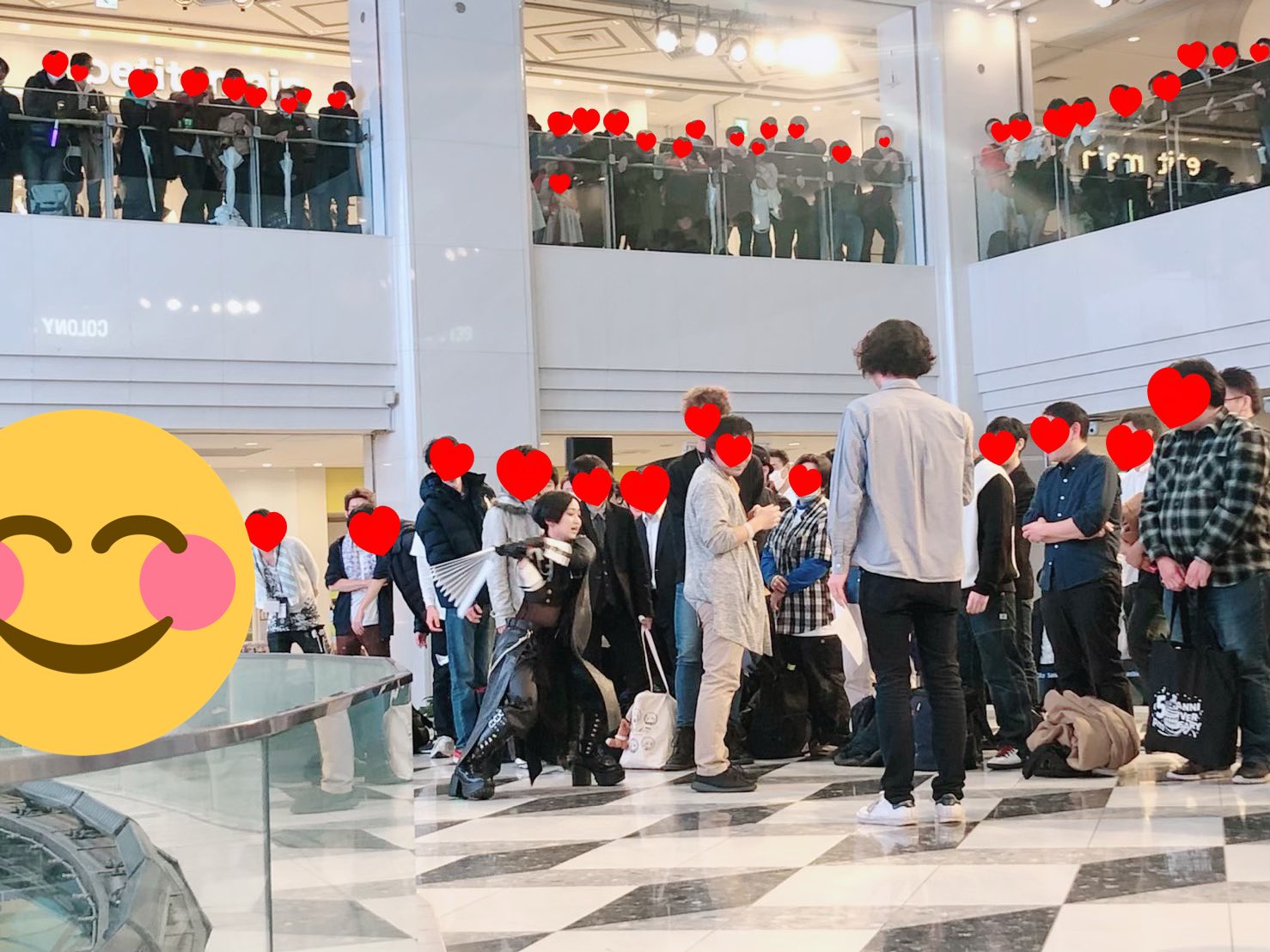 Aoi employed a harisen, a huge paper fan used in Japanese comedy for its satisfying *thwack* sound on contact, to beat those cheeks. Some fans might've preferred an open palm but you know what they say about beggars and choosing. The outfit she wore might make it look like she's dressed for a kinky femdom session but it's actually what she wears in the official music video for Unbreakable, which you can check out below if you're so inclined.
.
What do you make of this? Would you line up to get spanked by your favorite voice actress/singer? If so, who would that be? Let us know below!
---
Newest articles
Recommended for you