Is Hentai Hell as Hot as it Sounds?
Konnichiwa Games' first effort on Steam sits in that quarantine zone marked "early access" alongside a load of unremarkable & unfinished lumps at the bottom of the barrel. The starkness of the name "Hentai Hell "and the fairly decent model of an anime demoness in the thumbnail & promotional footage at least grabbed my attention enough to justify the very low price and convince me to check it out.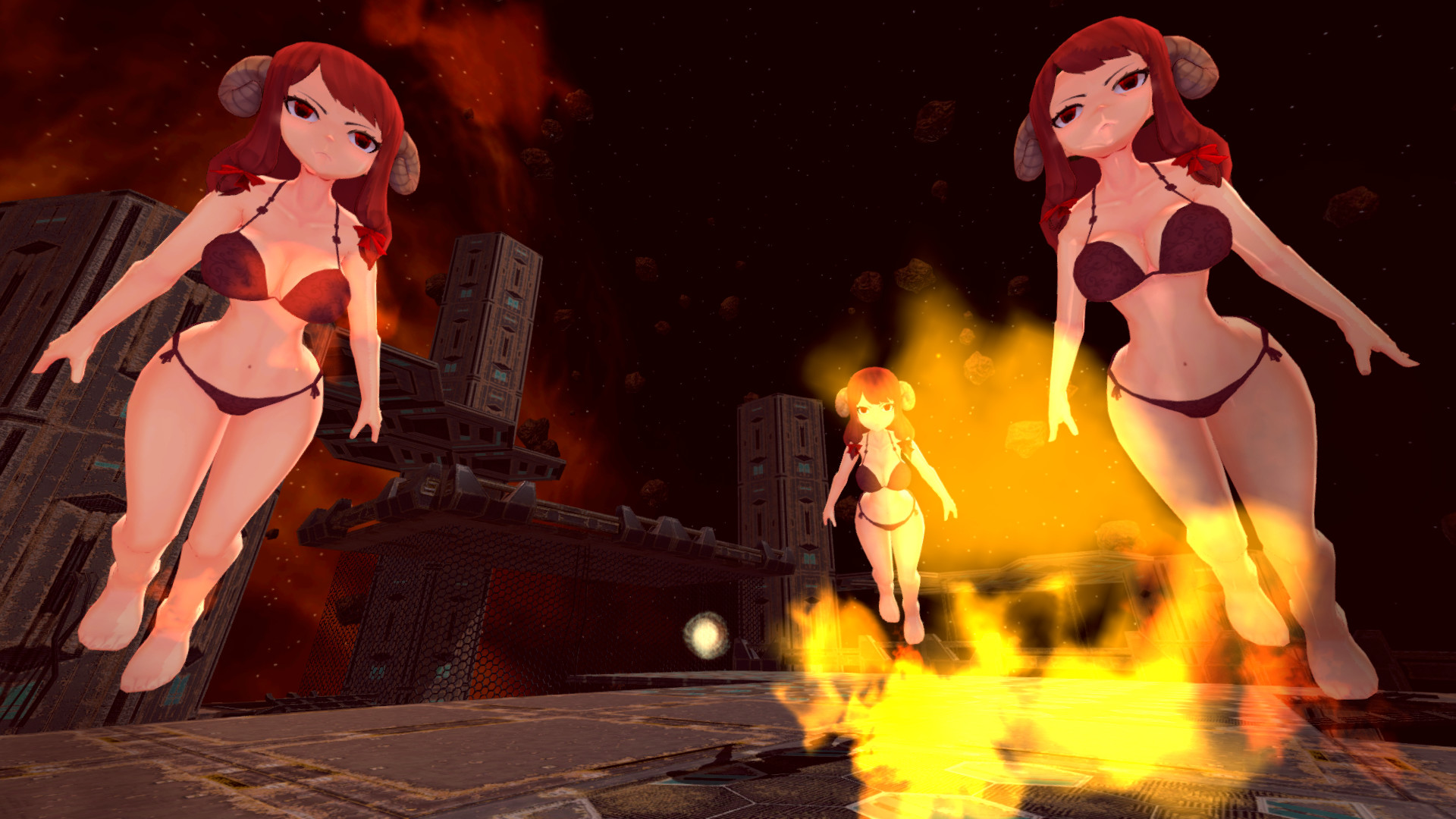 So what kind of game is Hentai Hell? Surely some kind of ecchi RPG or visual novel kinda affair? Those 3D models sure would look good in a sex game, but this is actually a first person shooter. Influenced by classics such as Quake, Doom and Unreal Tournament, the player has to zip around the map, occasionally using portals, and shoot as many demons as possible. There's just one gun, one map, one game mode, and one character model. That demoness? Yeah, she's the only enemy, not counting her hundreds of clones. The devs must be pretty proud of this character model to not have any others.

It's hard to be mad over a product so cheap, empty and incomplete but this fails at giving us what the title promises: hentai. Sure, the demonesses have some nice curves and gratuitous cleavage but otherwise the most adult thing in this game are the blood splashes when you kill an enemy. It should be noted that this is still early access and the devs are planning on including a hentai patch in a future update, but unless they massively overhaul the gameplay the only thing it'll do is remove the enemy's clothes. But for now, if you want a cheap yet passable retro FPS to hold you over until Doom Eternal, check it on Steam here.
---
Newest articles
Recommended for you