Aug 12th, 2017 - CG Update
Posted on: 08/12/17
Posted by: Forbiddenfetish7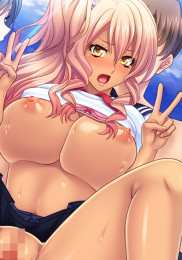 3 New English-Translated Artist CG Sets:
-
A Story About Penis Comparing...
(futa, femdom, big cock, crossdressing)
-
Hellbitch Endemic
(male x futa, corruption, gyaru, buxom, body modificaiton, lactation)
-Lewd Virus Ch. 1-8,10 (nurse, sister, pregnant, schoolgirl, cheerleader, impregnation)
5 New H-Game CG Sets:
-
Your Body Is Lying
(defloration, footjob, pantyhose, schoolgirl, stockings)
-
Sister Dependence
(collar, human pet, bondage, toys, schoolgirl, buxom)
-School Field Trip Where I Fuck All The Girls (dark skin, buxom, harem, schoolgirl)
-Succubus Seduction (femdom, futa, footjob, buxom, demongirl, ffm threesome)
-D.S.i.F. -Dal Segno- in Future (schoolgirl, buxom, stockings, maid, kimono)
(The titles without links are only in the
member's section.
)