June 18th, 2017 - H-Manga Update
Posted on: 06/18/17
Posted by: Forbiddenfetish7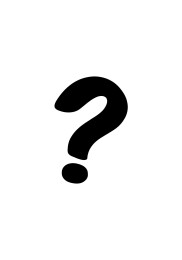 18 New English-Translated H-Magazine Chapters:
-
Marriage Hunting
(kimono, blindfold, buxom, ahegao)
-
Screw the Vibe, We're Going out on the Town!
(cheating, exhibitionism, lol*con)
-
Himekawa-san Wants To Take A Shortcut
(buxom, schoolgirl, paizuri)
-
Bath Style
(bikini, shota, full color)
-
China Auction
(femdom, toys, chinese dress, blindfold)
-
Chameleon
(femdom, sister, military, toys)
-
Perverted Chie?
(apron, bunny girl, ffm threesome)
-
Because My Cousin's Too Damn Hot
(cousin, hotpants, full color)
-
Before Becoming A Bride
(daughter, schoolgirl, impregnation)
-The Bitter, Sweet and Painful Thorn (femdom, sister, stockings)
-Licking Monster (dark skin, lol*con, monster girl, shota)
-Make Love Rhapsody (femdom, gyaru, sweating, buxom)
-The Chain of Fascination (bondage, pantyhose, toys)
-Biased Girlfriend (bdsm, defloration, ahegao)
-Ass Play (schoolgirl, pantyhose, toys)
-RainForest Note First Part (schoolgirl, cheating, cheating)
-Fanaticism Short (maid, buxom, full color)
-The Overlord In My House (Demon girl, stockings, full color)
4 New English-Translated H-Manga Additions:
-
Secret Plot Ch. 1-7
(femdom, glasses, stockings, teacher, shota)
-
Cum A Whole Lot, Yuusha-sama Ch.1
(buxom, maid, stockings, shota)
-Paradise Found Parts 1-2 (schoolgirl, cousin, hairy, sweating)
-Fanaticism Ch. 1-2 (maid, r*pe, stockings, ffm threesome)
(The titles without links are only in the
member's section.
)