June 9th, 2017 - Doujin Update
Posted on: 06/09/17
Posted by: Forbiddenfetish7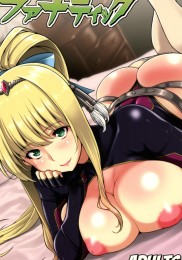 46 New English-Translated Misc Doujins:
-
Hey, Hey, Danchou-chan What Would You Want...
(Granblue Fantasy- Gran, Narmaya, demon girl, femdom)
-
My Crossdressing Boyfriend x Me!!
(trap-yaoi, crosdressing, josou seme)
-
Large Breasted Fanatic
(Kyonyuu Fantasy- buxom, inverted nipples, shotacon)
-
Tonight, Please Let Me Have Your Anal Virginity...
(Granblue Fantasy- Djeeta, Percival, futa x male, buxom, femdom)
-
Schoolgirl Rejuvenation
(schoolgirl, defloration, teacher)
-
Instead of A Shota's Cock I'm Having Sex With A Thick Middle-Aged Cock
(KanColle- Atago, pantyhose,impregnation)
-
Sex Practice With Kaga And Akagi
(KanColle- Akagi, Kaga, impregnation, stockings, ffm threesome)
-
Girls & Semen ~Darjeeling-sama Does Compensation Dating...
(Girls Und Panzer- Darjeeling, bbm, impregnation)
-
Heroine harassment-The Pure Akina Get's Fucked By An Incubus
(NTR, r*pe, corruption, bondage)
-
Big Seven Reproduction Strategy
(KanColle- Mutsu, Nagato, mind control, buxom, ffm threesome)
-
Senkan Yamato Womb Capture Strategy
(KanColle- Yamato, buxom, defloration, impregnation)
-
Battleship Musashi's Ovum Control Plan~
(KanColle- Musashi, impregnation, dark skin, buxom)
-
Orimon- Under Night In-birth
(mindbreak, futanari, big balls, stockings)
-
A Story About Kashima Being A Lewd Bitch
(KanColle- Kashima, impregnation, buxom, military)
-
Tateyama School's Hypnotism Classroom
(Kuromukuro- mika ogino, Sophie, Yukina, mind control, lol*con, bbm)
-
Japari's Adult Pussy!
(Kemono Friends- Kaban, Serval, Fennec, catgirl, yuri, toys, lol*con)
-
Catch Ball (The Heroines Who Play With Balls Like Their Playthings...)
(femdom, latex, bondage)
-
Angel's stroke 01 Special Edition
(Monster- Anna Liebert, bondage, buxom, shotacon)
-
Ohigebon-73 Onedori! 3 It's Summer! And It's Sweaty!
(schoolgirl, shotacon, group)
-
The Young Lady's Ejaculation Control
(The Idolmaster- Momoka Sakurai, lol*con, toys, femdom)
-
Eromanga Syndrome
(Eromanga Sensei- Masamune Izumi, Sagiri Izumi, sister, lol*con, small breasts)
-
Love Plus's Manaka Does Some Sadistic Play...
(Love Plus- Manaka Takane, schoolgirl, femdom, foot licking)
-
Cutie Beast Kanzenban Ch. 1
(Gyuri, buxom, females only)
-Your Pick? Marie Please! (Dead or Alive- Marie Ross, lol*con, stockings, bunny girl)
-The Exemplary Student Council President! (elf, glasses, schoolgirl, small breasts)
-Choi and Market (Tamako Market- Choi Machimazzi, dark skin, lol*con, r*pe)
-TENDER PURIFICATION (lactation, oppai l*li, shotacon)
-Hoshizora Snow Line (Love Live- Rin Hoshizora, footjob, small breasts, sumata)
-Voice Eroid + Sex Yuzuki Yukari (Vocaloid- Yukari Yuzuki, stockings, lol*con)
-Looking Into The Yutari House (Vocaloid- Yukari Yuzuki, stockings, lol*con, double penetration)
-Look~ It's The Panties You Love So Much Onii-chan (femdom, lol*con, sister, schoolgirl)
-Sumizome Kanzashi (crossdressing, kimono, trap-yaoi)
-Sisters Bare Boobs 5 (sister, buxom, sweating)
-I'm Tired of the Horror Game Experience (Vocaloid- Yukari Yuzuki, lol*con, stockings, tentacle, NTR)
-Sisters bare Boobs 6 (sister, buxom, sweating)
-A World Where My Childhood Friend Having Sex (mind control, schoolgirl, collar)
-Blossoming Lust (KanColle- Hamakaze, corruption, mind control, oni, panyhose)
-Today's Yuel (Granblue Fantasy- Yuel, foxgirl, smell, hairy)
-The Young Big Breasted Goddess Hestia's Part Time Job! (DanMachi- Hestia, impregnation, NTR)
-Puni Cure Disguise (Yes Precure 5- Karen, Kurumi, futanari, lol*con, schoolgirl)
-More x2 Aobax! (KanColle- Aoba, schoolgirl, hotpants)
-Hina-sama Is A Goddess (Touhou Project- Hina Kagiyama, anal, triple penetration)
-A Masochistic Crossdresser Is Disciplined By The Futanari Students (futa on male, tomgirl, crossdressing, shotacon)
-Toying with Yuuki (Sword Art Online- Yuuki Konno, toys, virtual game)
-Umi Opening Up (Love Live- Nozomi Toujou, Umi Sonoda, stockings, bondage, yuri)
-Girl's of the Moon's Capital (Touhou Project- Toyohime, Yorihime, buxom, tentacles, ffm threesome)
(The titles without links are only in the
member's section.
)