Miss Agatha's Palace is Short but Sweet and Sexy
I've played many Ren'Py visual novels and RPGMaker games while being apart of this blog, it's kinda my job. I can't say that I've finished most of them but I did go crazy and collect all the sexy scenes I could find. But this time, I final got through a whole RPG Maker game! It took me around an hour to beat (which might explain why I had the energy to beat it) and I had a enjoyable time playing it.
Here's a summary:
Fresh out of adventuring college,  the male protagonist meets up with his two best friends Elizabeth and Anne to have their very first adventure!  The princesses of  Miss Agatha's Palace, the Hornby town brothel, have been abducted!  It's up to you and your team to save them.  Elizabeth and Anne are fighting over something too, if you only knew what...  (It's you.  They both want to experience you).  From sexy brothels to romantic nights under the stars, the adventure is in your hands.
Fully voice acted, hand drawn, animated sex scenes!  MF, MFF, MMF, FF pairings with POV, tit jobs, blowjobs, doggie style, 69, prone fucking, cunnilingus, reverse cowgirl, anal, MILFs, twincest, and more!  Each of the seven girls have a specialty, it's up to you to choose. Made with RPG Maker VX Ace.  Fully uncensored. 
Now don't expect anything complex or deep with this one, this is an RPGMaker game in it most truest of forms, which is to say it's generic. You are a guy who's on a adventure with two beautiful women, who banter back in forth with each other about liking you and other girl things. You go into a village who's princess has been captured and it's up to you to find her and defeat the evil bad that's trying to destroy the world. Copy and paste, send that one to the boss and you got yourself a story you heard a hundreds of times. You even fight rat in the basement for your first mission! But just because it's generic doesn't mean that it's a bad thing. Even if the game is simple, the characters and dialogue is enjoyable enough to keep you entertain until you reach the end. And after beating the game you can enjoy all 8 fully voiced (some good, some bad) sex scenes, or 7 depending on what ending you pick.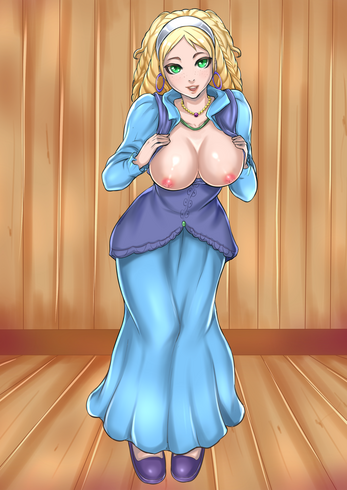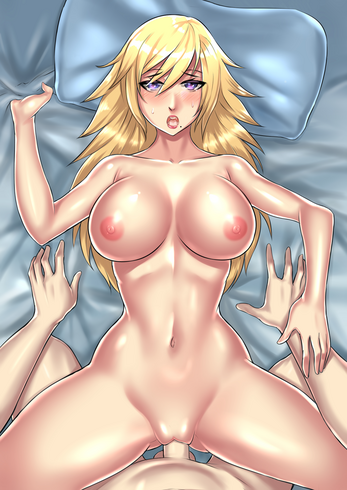 I think Miss Agatha and Elizabeth are the best girls of the game!
You grab the game HERE and him you want to help him on his future projects, hit up his PATREON!
Are you going to pick up Miss Agatha's Palace? Do you beat most of the games you've played? Do you think a generic game can be enjoyable? Tell us in the comments below.
---
Newest articles
Recommended for you