Demon Slayer Finally Gets Live-Action (Porn)
I think I speak for most people when I say Demon Slayer got way bigger than anyone anticipated. The internet lately has been filled with memes, lewds & cosplays inspired by the series; it's got a movie on the way and the first season's only just ended. You know how people sometimes refer to Deku as "Green Naruto?" I recently heard someone call Tanjiro "Samurai Deku," which makes more sense than it should. I don't think I've seen a shonen series get this much mainstream success in a short space of time since My Hero Academia when it's anime debuted, but even then the hype didn't fully hit until the second season. And like My Hero Academia, it's only inevitable that we'll see a live-action Demon Slayer before long. What's that, we've already got one? And it's a JAV!?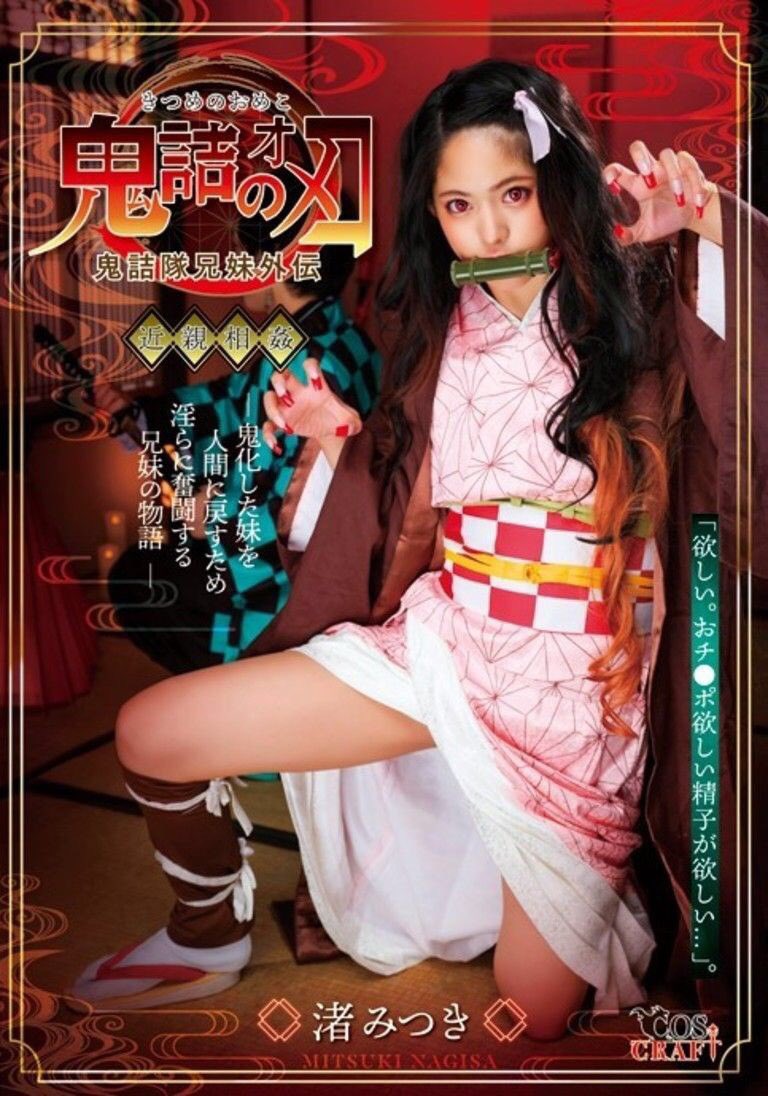 I'm not gonna lie, I find cosplay JAV hot as hell and Mitsuki Nagisa is cute enough to be Nezuko, not to mention pretty sexy. If this video is to be believed, she spent a lot of time exploring her new demon body while Tanjiro was out there learning how to breathe more efficiently. It does go against the source material when she takes off her signature bamboo muzzle to suck Urokodaki's dick, but she still exhibits that wholesome, adorable curiosity while playing with it so I'll let it slide. Then we get to see Tanjiro personally check up on his sister. Not only does the guy playing him not have the birthmark but he looks like he's in his thirties. Immersion: ruined. Finally. we get to see a bunch of demon slayers slaying that demon pussy. At least the costumes are decent.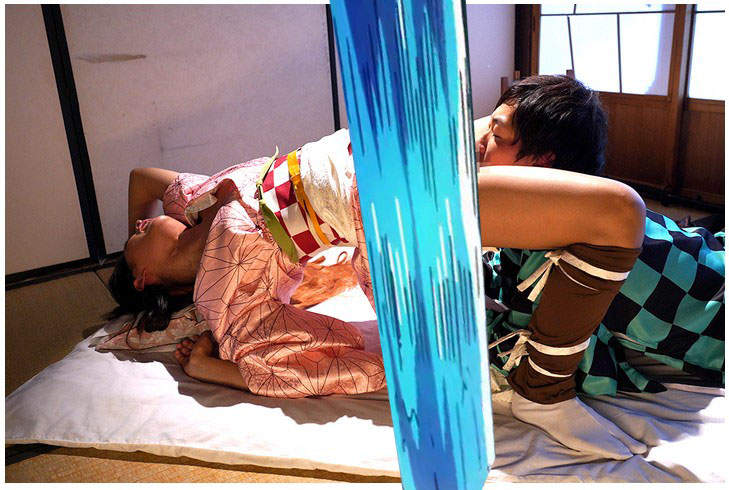 I get the feeling that this was made not long after the anime started, or else other characters like Inosuke & Zenitsu would've made an appearance. Or maybe they already blew their costume budget? Whatever it is, if you're not against seeing Nezuko get defiled and wanna check this out for yourself then click here. What do you think about cosplay JAV? Do you think there'll be an official live-action Demon Slayer movie soon? Let us know what you think!
---
Newest articles
Recommended for you